In 1977, with no restaurant experience and very little money, we began to transform an old barn-style warehouse off Kirby into our first bona fide barbeque location in Houston, Texas. History was made and, now thirty-seven years and countless mouthfuls later, we've expanded across Houston and are the proud owners of seven successful Bayou City restaurants.
We're darn proud to have our roots in Houston and wouldn't have it any other way. Houston is a city of honor and a melting pot of cuisines and cultures. The Goode family and our restaurants are prime examples of how various cultures blended together to create something wonderful. For those of you who might be new to Houston, we'll give you a quick run down of how this city came to life.
Augustus Chapman Allen and John Kirby Allen are claimed to be the original founders of Houston. Hence the name of Allen Parkway along the bayou, y'all. It's named after the founding fathers of this city. Kirby Drive, where our first location still stands, also honors one of our founding fathers.
It was in 1836, the same year the Republic of Texas was formed, that these brothers established Houston. Financed by an inheritance Augusta's wife received, the Allen brothers purchased roughly 6,600 acres along the Buffalo Bayou with the intent of establishing a new city in Texas. Proud supporters of General Sam Houston, they decided to honor Houston's work by naming their new town after him.
On this very date, August 30, in 1836, John Kirby Allen announced his candidacy for the first ever Congress of the Republic of Texas. He was officially elected later that fall and it was during John's term that he named Houston the capital of the Republic.
Throughout the next ten years later, German immigrants started flocking to Texas and many settled in Houston. Growth continued into the early 1900s, especially after the great flood in Galveston. Many investors who would have invested in Galveston brought their money to Houston, which benefited the city greatly. By 1902, Theodore Roosevelt approved a one million dollar budget to build a ship channel and more and more immigrants flocked to Houston, including groups from Japan and Mexicans displaced by the Mexican Revolution. By 1910 the population in Houston exceeded that of Galveston and by 1913, 12 oil companies had located themselves in Houston, most notably Humble Oil Company, which is now ExxonMobil.
In 1922, George Hermann donated a large chunk of land, which is now known as Hermann Park. That same year the Houston Zoo was founded and by 1927 both Rice University and the University of Houston were open and operating. In 1932 one of our favorite events, the Houston Livestock Show and Rodeo, was established. Houston became the largest city in Texas in terms of population by 1939, in part due to the influx of African American and Louisiana immigrants.
Oil and shipping dominated the city and it's growth through the 1940s and 1950s. Hobby Airport and the beginning of the Texas medical center came to be by 1952. In 1960 the international airport was built and by 1962 NASA opened the space center. In 1965 the beloved Astrodome was opened.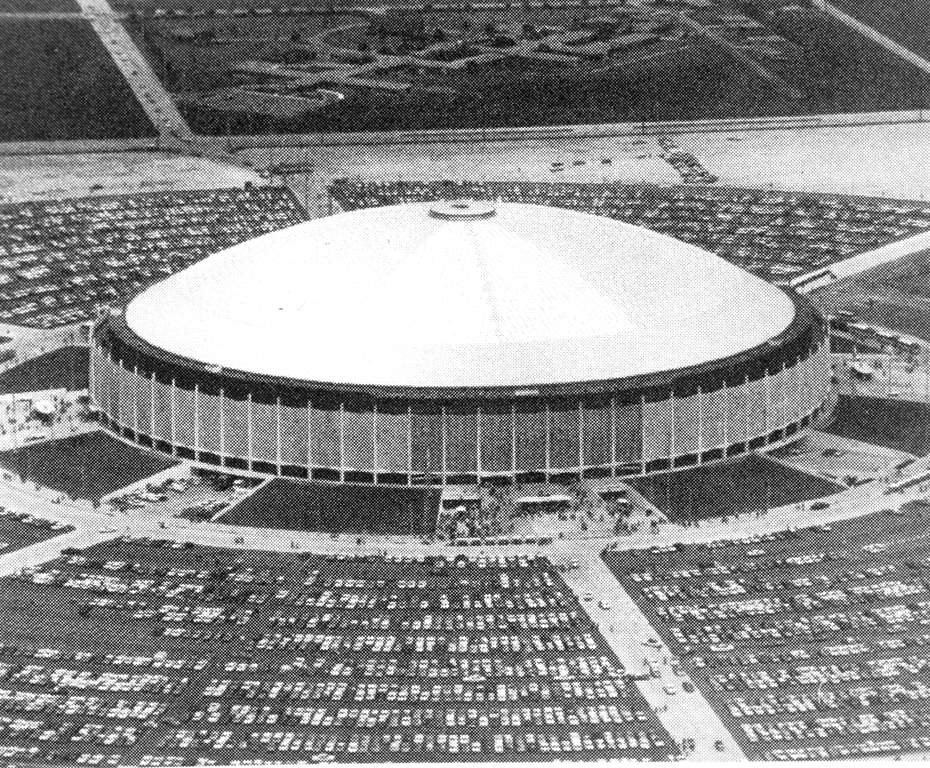 In 1977, Goode Company BBQ was established and life was great. It was hard work. Most nights, Jim Goode and his uncle, Joe Dixie, slept at the restaurant, waking up every hour to check on the brisket. One slept inside, one outside, and they kept a shotgun nearby to protect the meat, the equipment and themselves (in that order). On slow days, Jim would head out onto Kirby Drive, sandwiches in hand, and invite people in to sit for a while. It didn't take many sandwiches before word of mouth was traveling faster than folks could swallow.
In 1983, we opened our Taqueria across the street from our BBQ joint and three years later in 1986, our original Seafood location opened on Westpark. We started serving our beloved beef brisket sandwiches at the Houston Rodeo in the late 1980s, a tradition we still carry out today. We continued to expand our restaurants with a BBQ location off I-10 in 1989 and a second Seafood joint close by in 2000. Five years later we opened a live music venue and Texas comfort food establishment, our Armadillo Palace, and in 2008 opened our third BBQ location off Highway 290.
Houston has been quite the hospitable city and we look forward to continued success in the Bayou City.